Creating SQLite databases from R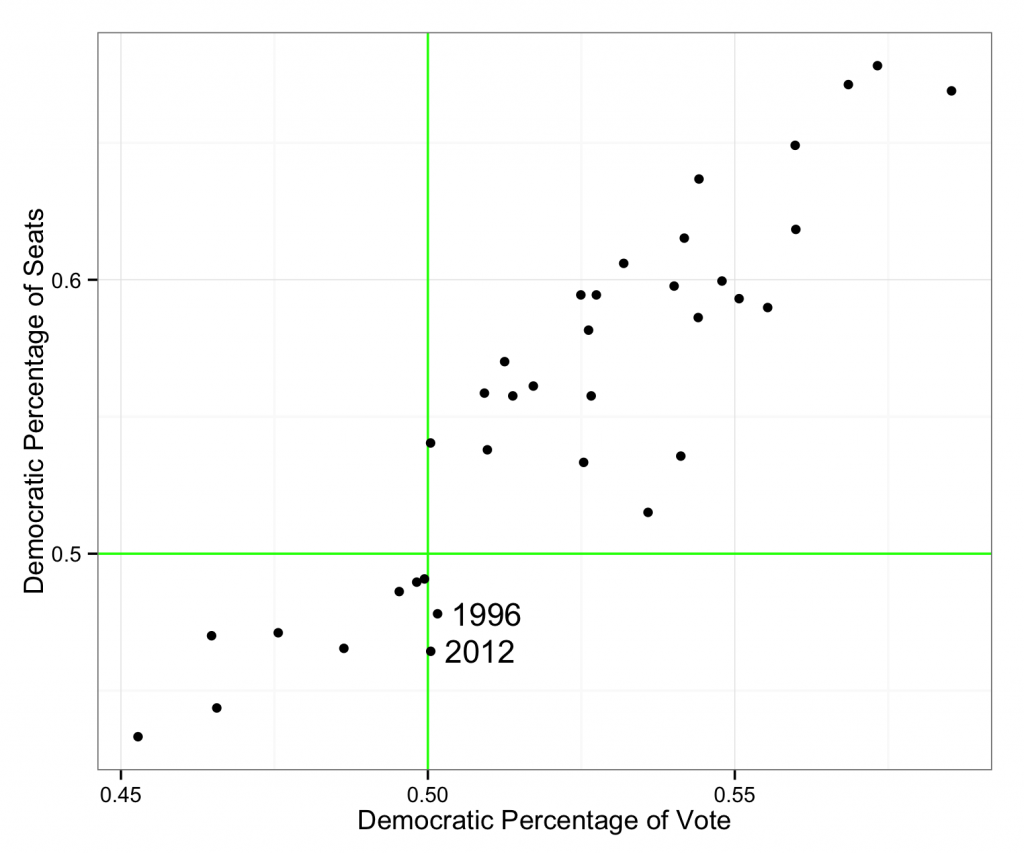 The 2012 election is over and in the books. A few very close races remain to be officially decided, but for the most part everything has settled down over the last week. By all accounts it was a very good night for the Democrats, with wins in the presidency, senate and state houses. They also performed
In case you missed them, here are some articles from October of particular interest to R users. Sponsorships for local R user groups from Revolution Analytics are now open to applicants worldwide. During the landfall of Hurricane Sandy in the US, several R-based apps used public weather and social media data to document its impact, like this timeline of...
Having just lived through two back to back hurricanes (Irene in 2011 and Sandy in 2012) that passed through the New York metro area I was curious how the paths of the hurricanes differed.  I worked up a quick graph in R using data from Unisys.  The data also includes wind speed and barometric pressure.
As the clean-up continues on the eastern seaboard, I wanted to follow up on Monday's post on tracking Hurricane Sandy with Open Data with a couple of other R-based data applications spawned by the storm. Josef Fruehwald created an R script to tap into local weather sensors to keep track of air pressure, wind speed and rainfall near his...